From the Austin Club Co-Presidents...
Mousumi Shaw, Emily Bolon and Tom Stevenson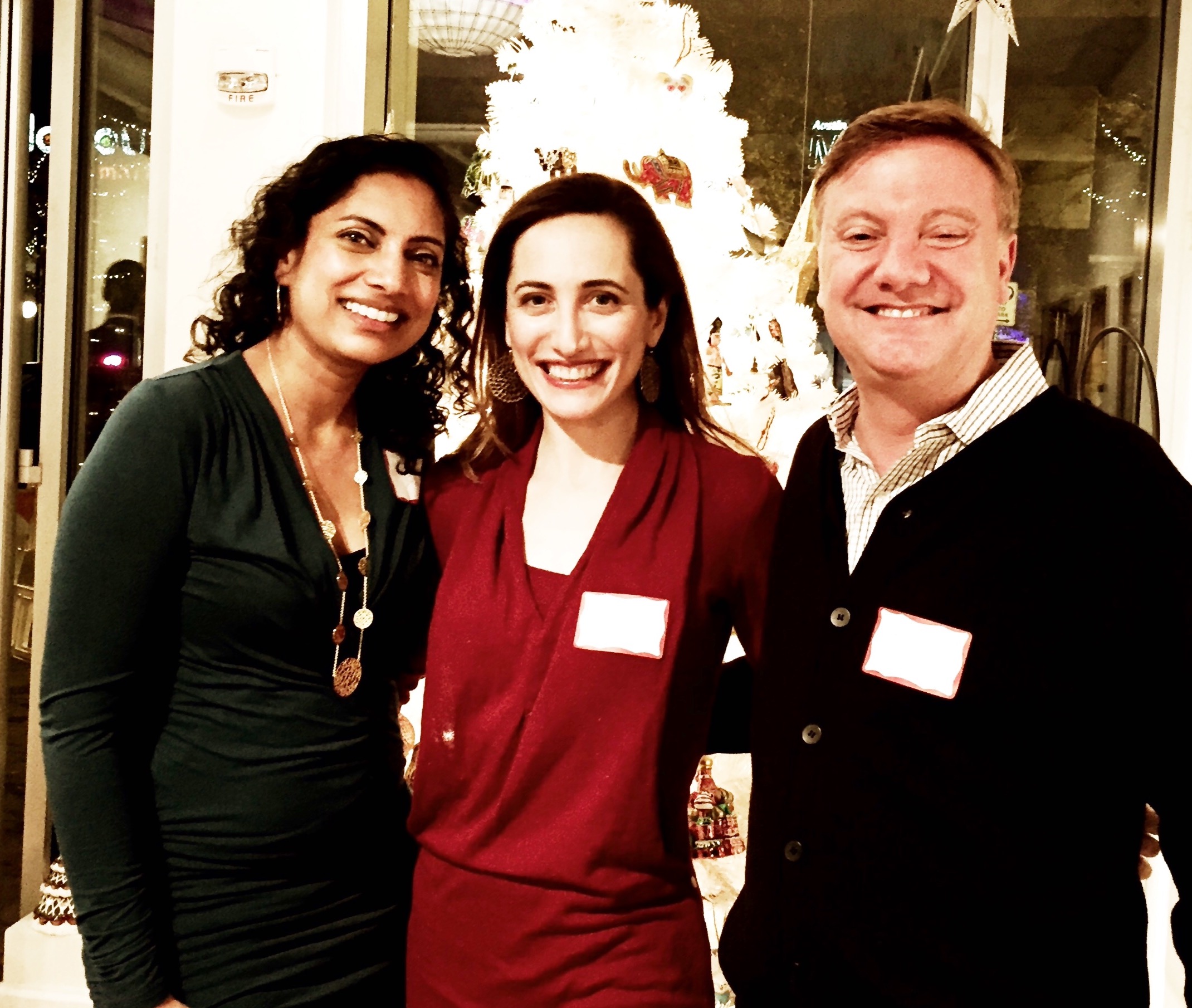 Dear HBS Alumni and Friends,
We're welcoming the new year, and with it, an exciting re-launch of the HBS Club of Austin! We have big plans for re-launching the Club this year, including a wide range of programming such as a VIP experience seeing the Blue Man Group perform at the Long Center, a unique farm dinner, a lake adventure, a special fitness event for alumnae, and sessions with some of Austin's leading entrepreneurs and civic leaders.


If you haven't been involved with the Club for awhile, then now is a great time to start. On the Events tab of this website you can read about the first events on tap for 2015, with more to follow as the year progresses.


Emily Bolon, Mousumi Shaw, and Tom Stevenson will serve as Co-Presidents for the 2015 calendar year. The three of us share a lot in common - - we all completed joint degrees with the Harvard Kennedy School, we are avid cooks (and eaters!), we love the great outdoors, we've spent many years trotting the globe, and we are excited about building an interesting, diversified community of fellow alums here in the greatest town in Texas the US? The World?! We need your support and we hope you decide to join us for the new 2015 membership season.

Members of the HBS Club of Austin benefit from special pricing on all events, and priority status on waitlists. Your dues support our efforts to overhaul our Club's back office systems and to organize unique events that will revitalize fellowship among HBS alumni here in Austin. Membership is open to graduates of the Harvard Business School and costs $75 for the 2015 calendar year. Join now and you will be eligible for 'member' pricing on our first big event of the year - - the Blue Man Group on February 22nd, for which we are expecting a sell-out!


We're thrilled to serve as your Co-Presidents this year and we're looking forward to getting to know many of you over the months ahead. Membership is easy - just click on the 'Register Now' button above! We hope you decide to join the Club for the 2015 membership season. We welcome your feedback and would love to hear your ideas on how we can make our HBS Club of Austin exceptional.


If you have any questions or ideas, please do not hesitate to get in touch with us at HBSClubAustin@att.net for immediate assistance.


Hope to see you at the Long Center in February.


Emily Bolon Mousumi Shaw Tom Stevenson
(MBA 2007) (MBA 2005) (MBA 1994)